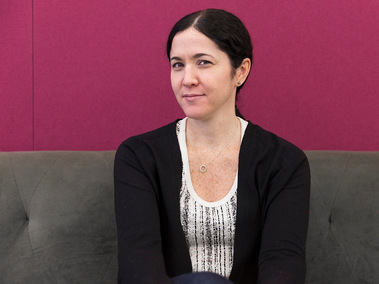 Jody Girgenti, p.g.a.
JODY GIRGENTI is a producer and sometimes executive. Notably, Jody developed and produced the acclaimed "Certified Fresh" film MY FRIEND DAHMER, which Peter Travers of Rolling Stone calls, "a warped wonder of a movie." Written and directed by her Ibid Filmworks partner Marc Meyers and based on the best-selling graphic novel, it played prestigious film festivals around the world, sold out theaters around the country, had an exclusive run on HBO, and is now available on demand and everywhere where it continues to chart on iTunes and other channels.
Jody is an Executive Producer of dramatic thriller HUMAN CAPITAL with Liev Schreiber, Marisa Tomei, Peter Sarsgaard, Maya Hawke, and Alex Wolff. Written by Oren Moverman and directed by Meyers, the film had its World Premiere at the Toronto International Film Festival and was released in the US and internationally Spring 2020 and is currently playing on HBO and available on iTunes, etc. She is also an Executive Producer on the heavy metal genre flick WE SUMMON THE DARKNESS with Alexandra Daddario, Maddie Hasson, Amy Forsyth, Keean Johnson, Logan Miller, and Johnny Knoxville, also directed by Meyers and released in 2020 where it was a top ten new release on Netflix.
Previously, Jody produced the feature films HOW HE FELL IN LOVE and NY Times Critics' Pick HARVEST. Her career includes working on the inaugural slate at ThinkFilm, a few years at AMC as an Original Programming executive during its shift to scripted series, and launching and overseeing the content production division at an agency for clients including Adobe, Sony, J&J, and Visa.
Jody is a graduate of the University of Pennsylvania. She is a member of the PGA, NYWIFT, and Film Independent. Jody lives in Brooklyn with her family.